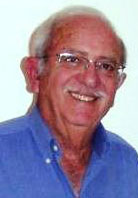 Ya'acov (Jacob) Tamari
Israel is a vital part of Ya'acov Tamari's being. His family came to this land 100 years ago and he himself was born in Tel Aviv - a genuine Israeli "Sabra". As a result, Ya'acov has had the privilege of witnessing and taking part in some of the most dramatic events of modern history, including the rebirth of the State of Israel.
After completing his education here in Israel, Ya'acov Tamari served 3 years in the Israel Defense Forces. He was a major in the army when he was honorably discharged from regular service and then served 30 more years in the reserve force.
Ya'acov has been a tourist guide for several years now. Nothing gives him greater satisfaction than sharing his experience, his knowledge and his love of Israel with visitors to this country. He says that it is truly gratifying to him to see these people go home with a desire to come back to Israel again and again.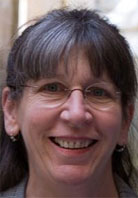 Miriam Feinberg Vamosh
Miriam's special love in tour education is to show people the archaeological sites in Israel as they are connected to the Bible, to paint vivid pictures of Bible stories and life in Biblical times. These are images that visitors can take home, spiritually savor and share with others.
A native of Trenton, New Jersey, Miriam has lived in Israel since 1970. She holds an undergraduate degree in education and a master's degree in archaeology and heritage. She is the author of numerous articles on Israel's history and has written three site guides to Israel national parks.
Miriam has written dozens of articles for the Israel Ministry of Tourism website on Christian and Jewish holy places, as well as culture and heritage in Israel and several different kinds of itineraries. Miriam is on the editorial staff of the English edition of the Israeli daily Haaretz. She also wrote Women at the Time of the Bible; Food in the Bible: from Adam's Apple to the Last Supper ; Daily Life at the Time of Jesus; Israel, Land of the Bible and Pathways Through The Land of the Heart. She is co-author with Christian Bible teacher Eva Marie Everson of Reflections of God's Holy Land: a Personal Journey Through Israel.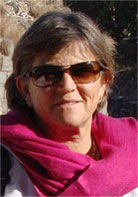 Gilla Tribetz
Gilla grew up in the land, together with the State of Israel, watching it go through tremendous development and transformation. A woman with a pioneering spirit, Gilla loved every moment of it even when it was very hard.
From the days of her youth, Gilla always hiked and explored the Land guided by her love for the Bible. Even before she became a certified Israeli tour guide, Gilla knew the land and felt tied to every inch of it.
Through reading, lectures and travel, Gilla is constantly researching Biblical topics, learning all she can to share with the visitors who travel with her. Since 1980, she has specialized in introducing Israel to Christian groups, showing them how the Land of Israel is the real visual aid for the Bible. Gilla has guided numerous Church and Bible College groups and broadcast media groups from across the US and Canada. For her, it is a labor of love. Gilla feels it is her calling to spread and instill her love of Israel and the Bible in as many people as possible.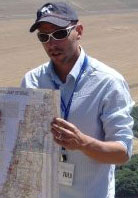 Guy Leibovitz
Guy is a young and enthusiastic tour guide who came to Israel when he was 6 years old. Even at that young age, Guy immediately fell in love with the land. He grew up in a small community near Israel's most southern city, Eilat, in the middle of the desert. Guy often says this has made him identify with the people of Israel, led by Moses to the Promised Land.
Guy served in an elite unit of the Israel Defense Forces. After his service, he traveled all over the world and came back to Israel to study at Tel Aviv University. Though he originally studied Software Engineering, Guy's love of this land and fascination with its history prompted him to become a licensed tour guide by the Israeli Government Tourism Ministry. Guy has been guiding different groups of people since 2000 and regards it both a privilege and an honor.
Guy is married and lives in Kibbutz Harel and has recently become a father.
"It was obvious from the start that Covenant Tours goes that extra mile and that our guide had a genuine interest in each person on the tour that went  beyond the element of professionalism."